In Association With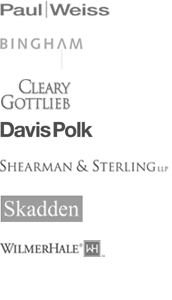 APRIL 2009 Citi Expands Legal Recruiting Program, "CitiSelect" Citi announced today that three outstanding law students have been selected as members of the 2009 summer associate class of CitiSelect, an innovative program offering top law students an opportunity to obtain legal training at a leading law firm in New York as well as an in-house position at Citi.
SEPTEMBER 2008 Inside Counsel One of Citi's main goals is to fill our legal department with the most talented people we can get, but there are limitations to hiring in-house attorneys. Citi and their legal team decided to turn the traditional model of in-house recruitment on its head with CitiSelect, a multiyear recruitment and training program aimed at finding the country's most promising law students and customizing their legal education for an in-house career.
May 2007 Citi Diversity Annual Report Discusses what inspired the CitiSelect program, and the dramatic response.
February 28, 2007
Press Release
Citi's legal recruiting program, CitiSelect, names inaugural class and expands to meet growing student demand.
December 2006
ABA Journal: Investing in Success
Citi is sending its new lawyers to law firms to earn experience. By Stephanie Francis Ward.