In Association With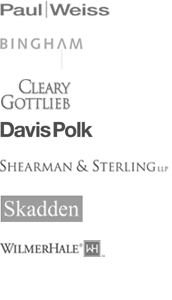 CitiSelect therefore offers aspiring business counselors the best of both worlds: the excellent legal training that premier law firms provide, as well as the business exposure and execution skills that come from being in-house. You will launch your career with one of the finest combinations of experience and credentials a young lawyer could hope to have in our field.
In many ways, working in-house will be even more challenging. As a Citi lawyer, you will be called to develop an in-depth understanding of our global business and strategic goals and to provide legal advice and solutions to help achieve our objectives. You'll have a full seat at the table, working closely with our business people to help address the broad and diverse array of law-related issues that affect Citi globally.
As a general matter, focus foremost on taking the right professors, not courses. Like a good manager, a good professor will teach you to look beyond surface issues and get to the heart of the matter quickly, across various subject areas. That said, it would be worthwhile to become familiar with the basics of securities laws, contracts and financial instruments. But again, we're mainly interested in smart, hard-working people with a demonstrated track record. We have put together a first-rate program to train you. What you need to bring to the table is the ability to learn quickly so that you can become skilled at effectively managing the one constant of our business—change.
*More information regarding the incentive payment will be made available during the interview process.